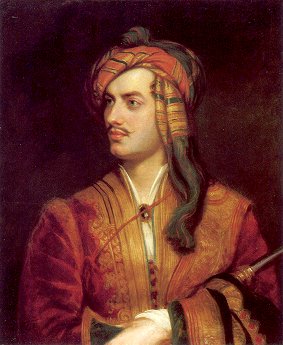 Dearest Literati,
I have emerged from the Norton Anthologies; finally I can read things I like again, such as this blog.
I had an affair with Lord Byron via the Norton Anthology. I traveled the world with various Byronic heroes whom I had thrown myself at in order to be invited. That was pretty awesome, but I'm itchy now. Do you know that Byron was considered ridiculously attractive during his time, but was genetically prone to obesity and existed mostly on crackers and soda water? I was very hungry traveling with Byron; if we went to restaurants he only ordered water or clear liquors. I had to eat greasy things alone.
I also attended Wordsworth on his walking tour of the Alps. Mostly he grumbled about Byron's fame and picked me a lot of flowers that made me sneeze. I grew bored of his rhymings.
I never knew what Blake was talking about, and enjoyed his company most of all.
Mostly I forgot to study other things that didn't interest me, and left the test center with 50 questions blank. Alas.