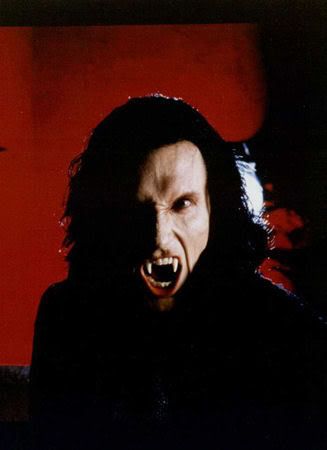 But I'm still thinking about the similiarities between John Carpenter's Vampires and Harry Potter.
Both Harry's and James Woods' parents died at the hands of a creature that they must now destroy or else the world will fall to evil. In both stories, both sides are searching for a soul embedded in an object. Both Harry and James were present for the ritualistic soul-return thing in rather cinematically similar settings. Both of them are fighting the evil in a trio, which is two boys and one girl. In both of them, the sidekick boy gets the girl. The sidekick boy in both is a member of a huge family of boys (think Ron Weasley, think Daniel Baldwin). Also, the evil, evil villain's name begins with a V in both.
J.K. Rowling, you love John Carpenter. You, like, totally want to marry him.